[fusion_builder_container hundred_percent="no" equal_height_columns="no" menu_anchor="" hide_on_mobile="small-visibility,medium-visibility,large-visibility" class="" id="" background_color="" background_image="" background_position="center center" background_repeat="no-repeat" fade="no" background_parallax="none" parallax_speed="0.3″ video_mp4="" video_webm="" video_ogv="" video_url="" video_aspect_ratio="16:9″ video_loop="yes" video_mute="yes" overlay_color="" video_preview_image="" border_size="" border_color="" border_style="solid" padding_top="" padding_bottom="" padding_left="" padding_right=""][fusion_builder_row][fusion_builder_column type="1_1″ layout="1_1″ background_position="left top" background_color="" border_size="" border_color="" border_style="solid" border_position="all" spacing="yes" background_image="" background_repeat="no-repeat" padding_top="" padding_right="" padding_bottom="" padding_left="" margin_top="0px" margin_bottom="0px" class="" id="" animation_type="" animation_speed="0.3″ animation_direction="left" hide_on_mobile="small-visibility,medium-visibility,large-visibility" center_content="no" last="no" min_height="" hover_type="none" link=""][fusion_text]
Hot melt adhesive (slick tire/tyre)
That is, a tire that melts on the surface at a certain temperature or is called a gel state, and is generally used in F1. After the vehicle is driven for a period of time, the surface becomes a gel state after reaching 90 degrees Celsius, so that the grip can be improved. This is the reason for the warm bead of the f1 race. It is mainly used to enhance the grip, reduce the braking distance and increase the cornering speed.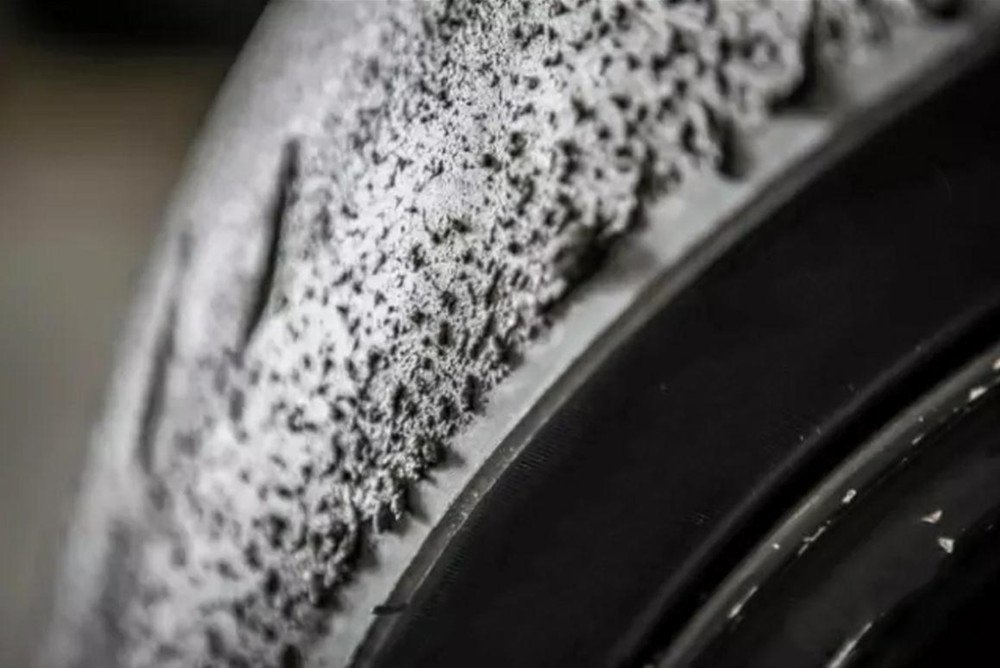 Most of the hot-melt tires are still slick tires. These tires do not have the common pattern of civilian vehicles. The advantage is that the contact area with the road surface is increased and the grip is increased. The disadvantage is that there is no pattern, and the tires cannot be well provided when there is water on the road surface. Ground force.
The frictional heat will make the tire soften, and the rubber friction after softening will increase greatly. As a result, the grip will certainly increase. However, there are many debris such as sand and gravel on the road, and these things are stuck on the tires. There is a negative impact, so the full hot melt tire is not suitable for general road driving.
At this time, half/semi tire/tyre appeared. In general, the factories emphasize that the (SPORT) tires are typical semi-hot melt types. This special rubber tire can have a grip close to the full hot-melt tire after the temperature rises, but it does not adhere to too much sand, dust and other debris due to the tread being too sticky, and the degree of wear is also controlled. Within the scope of the market, it has become a popular choice for performance families.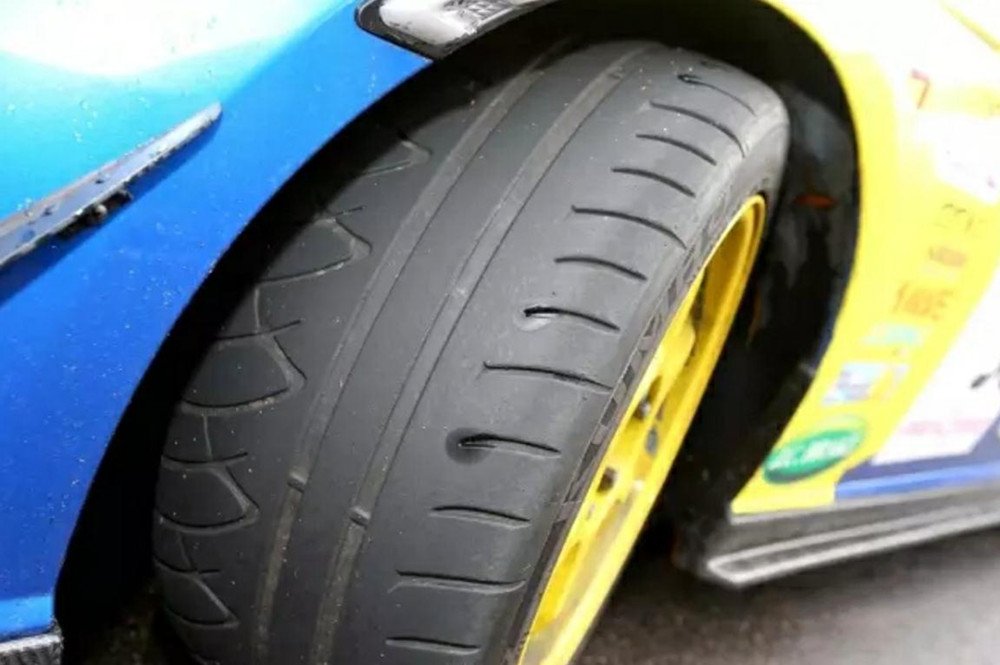 In short, hot-melt tires are often used in places where the grip is very high and the cost is not considered, such as the field racing. For example, the tires on the field are usually hot-melt tires, and the addition of smoked pigments is more eye-catching. Compared with ordinary tires, the more advanced tread design can reduce the tread pattern and achieve the same drainage effect as ordinary tires. The larger the tire block increases the actual area of the tread in contact with the road surface and reduces the tread in motion. Deformation; coupled with a harder sidewall and a lower flattening rate, allows the driver to obtain road information more directly and quickly, making the control feel more sophisticated.
So the question is, what are the disadvantages of hot-melt tires?
Simply speaking, it is not wear-resistant, expensive, and the performance of rain and snow in wetlands is greatly reduced! It has almost no grip performance, so its use is very limited, especially for all hot melt tires. Ordinary tires usually have a variety of more balanced performance, including adaptability, grip, economy, wear and fuel economy, braking performance, noise and more.
[/fusion_text][/fusion_builder_column][/fusion_builder_row][/fusion_builder_container]