Already 4 days after ChinaGRTAE, finally have some time to write something here .
First of all ,thank you for friends from all over the world come to China, like Chinese ,like Chinese tires ,like TOSSO and Forlander tires, thank you very much .
From 14th May to 16th May ,3 days of CHINAGRTAE, this time I make more friends and got more good experience again . Here I want to share it with all my friends here :
Professional Knowledge Preparation :
Exhibition is a place where supplier and buyer talk face to face .so serious preparation is a must work, focus on the product ,consolidate knowledge we have now and learn more newest information about this business also very import for us, to find more common topic to talk with customers , same time full set of documents like price book ,catalogue and some other related documents should be also carried all the time ,so that we can leave customer a professional and nice impression .
Advanced publicity
Meet some new friends in the exhibition, advanced publicity can help us known by some new customer who want attend the exhibition , attract more customers to our booth .
Further talking with old friends ,we should tell our old friends we are going there ,once he plan to attend this exhibition, I think he will be very happy to have a meet with old friends. May be long time communication ,everything is ok ,but still no put order, then exhibition is a good chance, face to face can solve most of problem ,it is possibly that sign the order in the exhibition .
Keep brave and carefully enough
Exhibition is a war ,we need Fight for opportunities cooperating with customers, so we should keep our enthusiasm all the time ,take out our courage and throw ourselves into this war , show customers our best thing.
1> For new customers : learn some basic information like company information, size ,pattern ,quantity they need, not use too long time ,leave them a professional impression ,then communicate soon privately and make in time feedback .
2>For old customers: could ask feedback about the goods he receipt ,then what they need now ,also we can talk about how to do in next cooperation and some plan he going to do .
After exhibition:
Finish sorting of customer information in time, the best is same day meet with them ,most them after one day in exhibition , in the night they may have meeting with their headquarters ,our in time quotation and feedback will be very important information for them .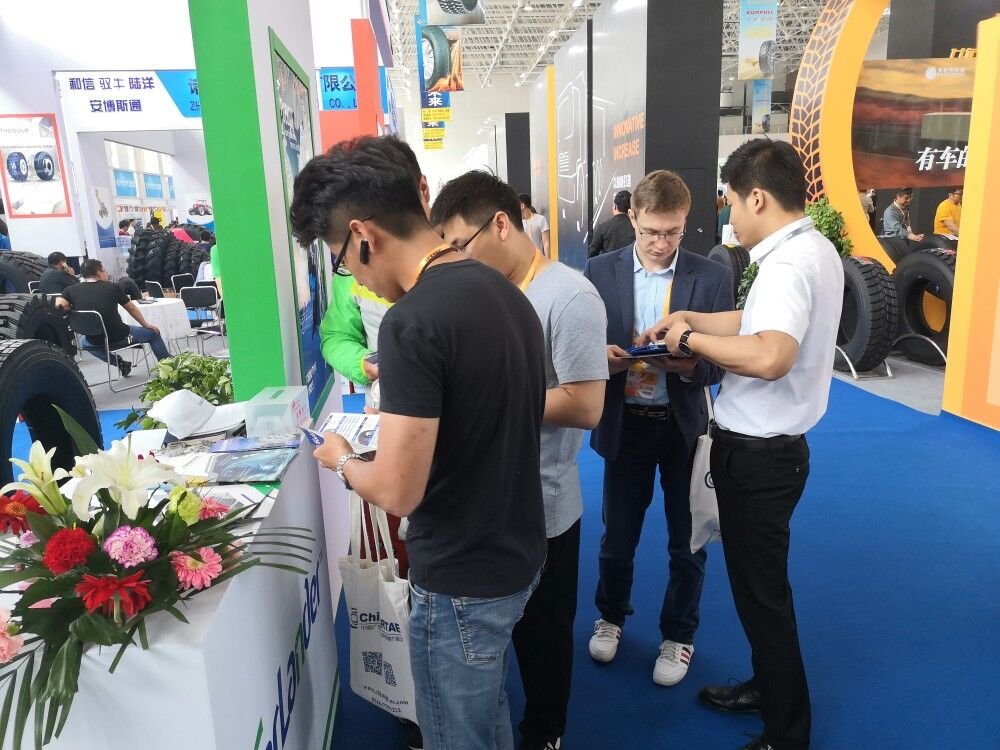 And after exhibition , the best call back in time , if customer satisfy with our tires ,then we can lead him come to our office, visit our factory, and then put order to us. Even this time no cooperation ,we can keep in touch 1 week one time ,2 weeks one time ,then 1 month one time ,looking for chances cooperate with them ,after all ,who can come to exhibition most of them are real purchasers .
Above is all what I want to share, hope our company and all of my friends everything is ok.