Trucks at construction and mining sites often travel across challenging surfaces while carrying heavy loads. The OTR Tire on these vehicles can be exposed to tremendous forces. That's why it's critical that you select the right tires for these profit-generating machines.
Assessing the site environment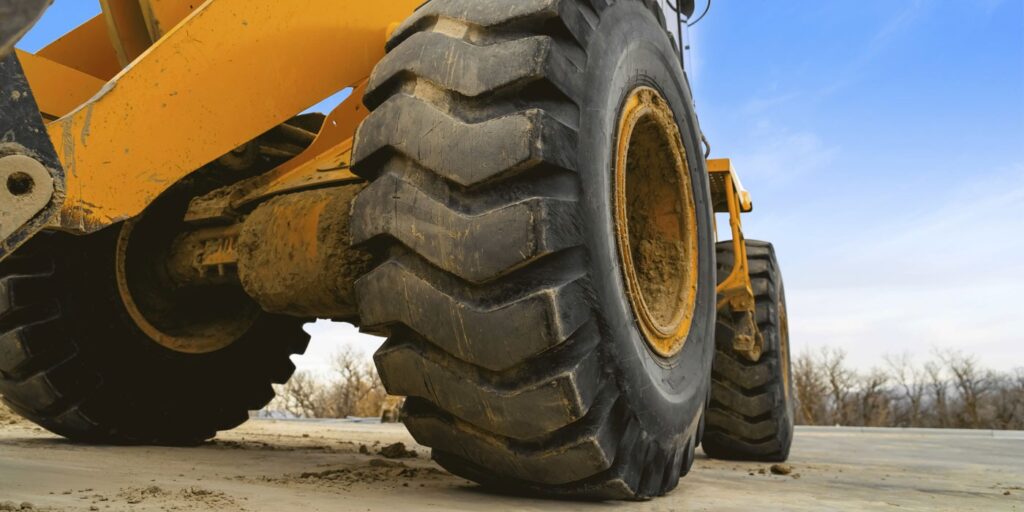 There are numerous factors that should be considered when selecting tires for haul trucks and assessing your site's footprint tops the list. Before selecting a specific tire, you should have a thorough understanding of your vehicles' on-site activities.
Monitoring of truck operating data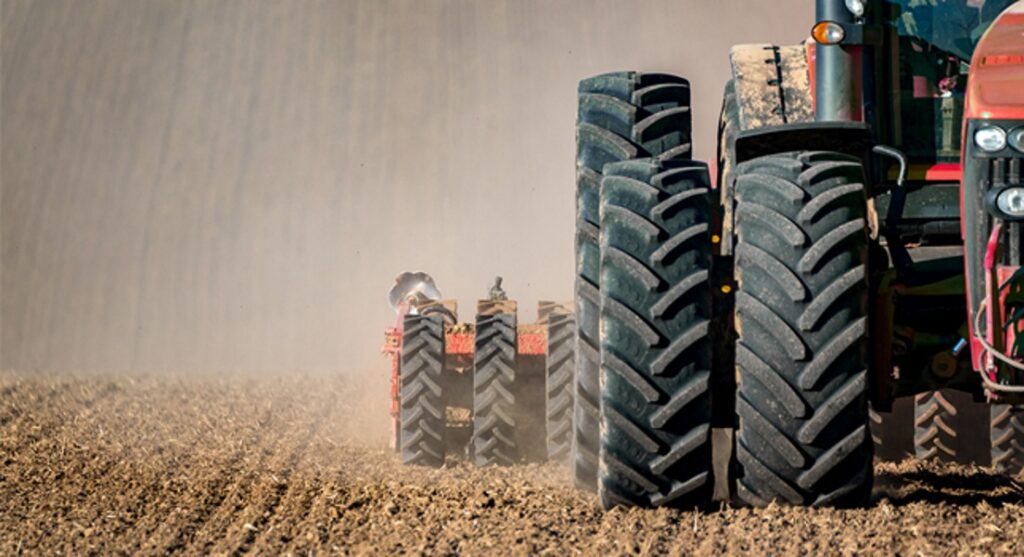 At mine sites, this can be accomplished by mounting a location tracking unit on a truck and letting the vehicle run for a designated period. This will help you develop a "site map." At the same time, you should track the distance the truck travels, its speed and the load that it's carrying.
Selection based on tire TMPH or TKPH rating
Then take the average load and multiply that number by the vehicle's average speed. This will give you the site's ton-miles-per-hour (TMPH) or ton-kilometers-per-hour (TKPH) rating.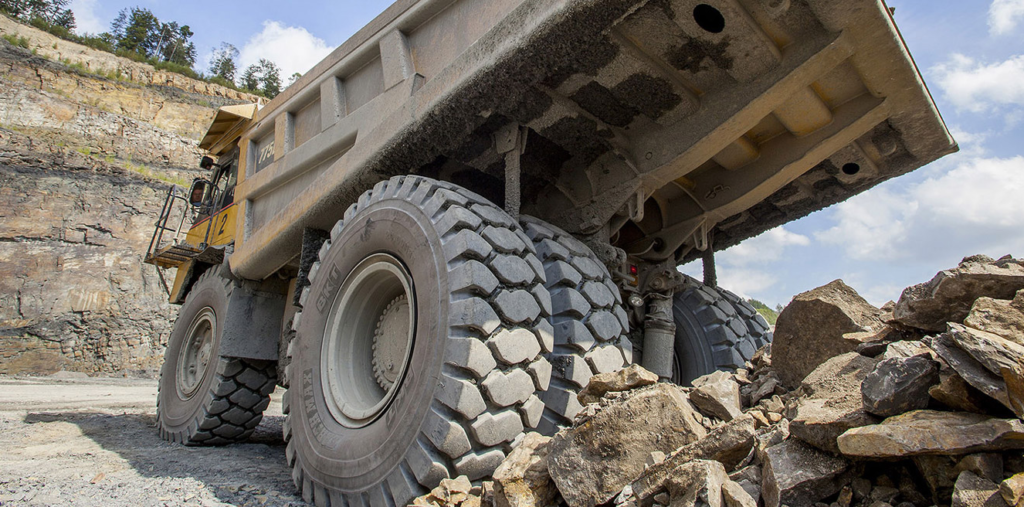 Every OTR tire, regardless of application, also has a specific TMPH or TKPH rating, which represents the maximum recommended load the tire can carry at a certain speed. In each case, you want to pick a tire whose TMPH or TKMP is higher than the site's TMPH or TKPH rating. This will help ensure you've selected the right tire for the site.
All Steel Radial OTR Tire Designed for Wheel Cranes and All-terrain Cranes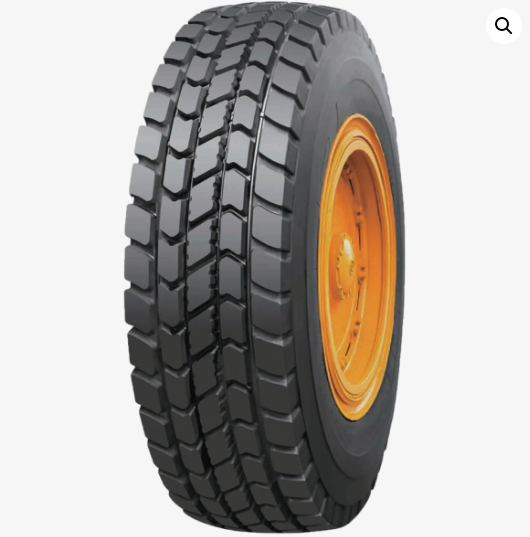 Features of the OTR Tire:
• Radial OTR Sizes: 14.00R25(385/95R25), 16.00R25(445/95R25)
• Unique Rubber Compound increased wear life by up to 20%.
• Improved irregular wear patterns improve tire resistance and reliability.
• Mobile crane tire designed for both on & off-highway applications.
New E3/L3 Pattern Designed for Earthmover Tires, Loader Tires, Dozer Tires, and Grader Tires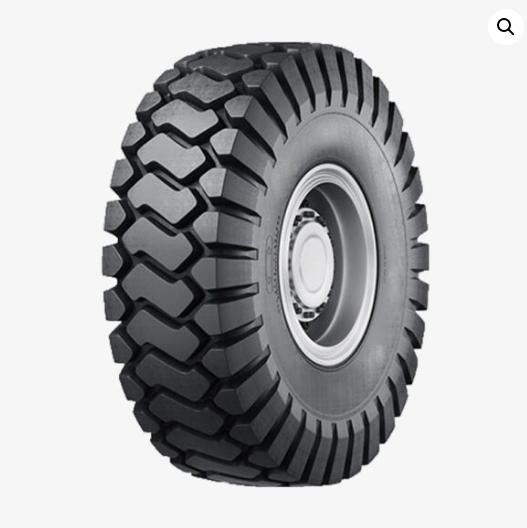 Features of the OTR Tire:
• Wide aggressive tread for excellent handling, outstanding traction, and lateral adhesion;
• Robust shoulder and enhanced sidewall offer great resistance to damage and aggression;
• Strong casing construction for enhanced impact and cut resistance.
Off-the-road E3/L3 Mining Dump Truck Tires – Kunlun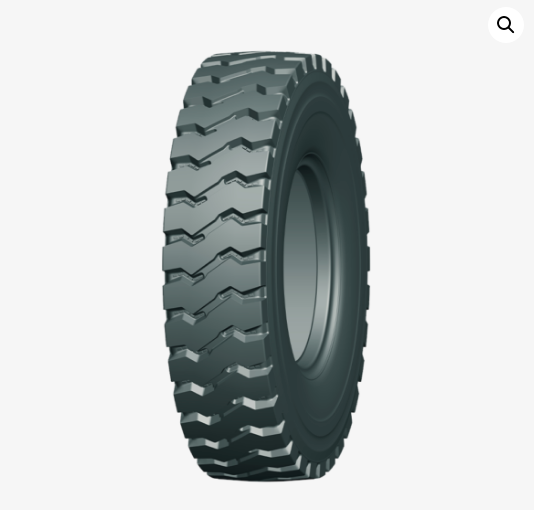 Features of the OTR Tire:
• Large block pattern makes the tire have excellent stability and puncture resistance.
• Wider driving surface ensures excellent wear resistance, puncture resistance, and load-carrying performance.
• It adopts imported ribbed smoked sheet, Carbot carbon black, and manufactured by Japan Kobelco mixer.
• Mine-specific formula with the advantages of low heat generation, anti-cutting, and excellent wear resistance.
• Wider tire crown and shoulder design improve tire resistance against gnawing and puncture.
• Suitable for mining vehicles use in dump truck tires in harsh road conditions with a speed of no more than 50km/h.
Contact
If you need to order this product, please use these ways to contact us.
Mobile: +86 18669816255; Email: [email protected]
You can also order this product from the official KunlunTires.com website
Click here for a complete set of OTR Tire solutions